When I joined H3G, known with the com­mer­cial name of 3, back in 2001 I remem­ber that UMTS mobile phone did not even exist.
We started look­ing at mobile device trends and one thing was quite evi­dent: devices were get­ting smaller and smaller.
Here's and exam­ple of what I was using at the time.
Motorola V60, great J2ME imple­men­ta­tion for that time though.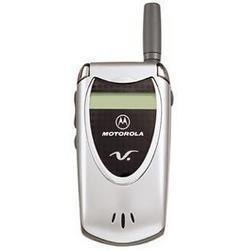 Other sim­i­lar hand­sets I was play with were the Eric­s­son T28 and the Nokia 8310. Small size and light weight was the main dri­ver in GSM devices evolution.
Then we started to think what a UMTS mobile phone had to look alike and which ser­vices we were going to deliver to our clients. It was pretty much clear that the trend was going to be very different.
Mul­ti­me­dia was going to drive devices to big­ger screen sizes and, pos­si­ble, touch displays.
Year after year we saw screen size increase reach­ing what we see to day.
You range from basic candy bar mobile phone with a 2.2″ inches dis­play up to the 3.5″ iPhone dis­play and to the new Acer Stream 3.7″ display.
Touch and dis­play size are play­ing a big role in the game today.
A new trend is emerg­ing: satel­lite dis­play devices.
The first exam­ple of this is the Sony Eric­s­son Live­View.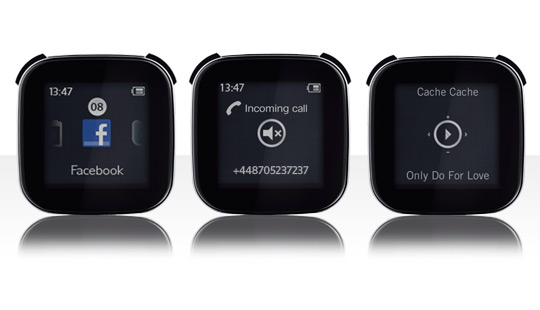 It's a very nice device. 1.3″ dis­play size, Android based. The Sony Eric­s­son Live­View will con­nect to your mobile phone and will dis­play caller ID, incom­ing SMS, face­book noti­fi­ca­tions, twit­ter update and so on. It's def­i­nitely a satel­lite of your mobile dis­play small chunks of rel­e­vant informations.
What I like the most if that the device is pro­gram­ma­ble and you can install already baked appli­ca­tions from the Android mar­ket. Even­tu­ally Sony Eric­s­son will release an SDK to allow third par­ties to develop applications.
Actu­ally Sony Eric­s­son already did this kind of stuff in the past with a blue­tooth wrist watch that was able to dis­play phone noti­fi­ca­tions. It was not pro­gram­ma­ble at but it was the first step toward LiveView.
Some other quite nice devices, not really con­verg­ing to the mobile phone world are devices like the Texas Instru­ment eZ430 Chronos. It's a pro­gram­ma­ble wrist­watch that is equipped with short range com­mu­ni­ca­tion fea­tures that will allow you con­nect the wrist­watch with your per­sonal computer.
Another inter­est­ing device, fully pro­gram­ma­ble via an SDK, is the inPulse wrist watch. It first appeared cou­ple with a Black­Berry device allow­ing the client to see noti­fi­ca­tions with­out pick­ing up his phone. In this case con­nec­tiv­ity is pro­vided by BlueTooth.
I def­i­nitely think these are inter­est­ing devices that may open up oppor­tu­ni­ties for new applications.
Noti­fi­ca­tions, quick inter­ac­tion with a back­ground appli­ca­tion run­ning on the phone are just the beginning.
There is a lot of space to build new stuff with these devices. Some­how I think this can be part of the future of mobile.
Which one would you get and what for?
Hon­estly I think that for the time being I would go with the Sony Eric­s­son Live­View, even if the inPulse is quite tempting.