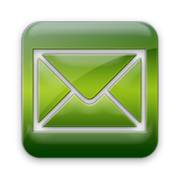 I notice that people is always surprised when I tell them about the way I manage my e-mail messages.
These are the rules I follow for my work related e-mail:
I don't use any kind of taxonomy to archive my messages. I have just one folder called "Archive" where I move all the messages that I may consider useful in the future. I trust search enough to be sure to find everything I want in a timely manner. Truth is that you will never be able to find what you want when you need it even with the most detailed taxonomy you can imagine. It's also true that managing a complex taxonomy is really time consuming.
Important to notice that there are very few messages that I keep in there. I tend to delete everything that is not meaningful to me for some reason.
I am the General Manager in the Milan studio in frog design and I ask all the people in here not to copy me on every e-mail they send. I trust everybody is a professional and that they can do their work. If there is an issue on something, pick up the phone or just reach my desk.
I have just another important folder called "ACP" that is an acronym for "Ad Culum Parandi" (Thanks to @agaved for the name he suggested during the old times in 3). In that folder I archive stuff that may be critical to save one of the most important things in my body. I'll let you guess what it is.
I check my message one every two hours and I have disable notifications. If there is something really urgent it should come through my phone or via a visit to my desk. Everything else can definitely wait for two hours.
I am a big fan of Three Sentences and I use that rule every time I can.
These are my basic rules. More could be written on how I manage the content. Maybe another post in the future will be worth writing.
Do you have other rules? What are they?
Leave your comments. I will be happy to read.